Disappearing Doctors - A Call and a Crises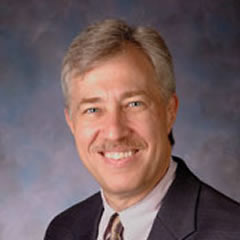 John D Mahan, MD
Blog post adapted from
https://ipghealth.com/news/new-disappearing-doctors-campaign-the-disposables-shines-light-on-physicians-lost-to-suicide
A national initiative to boost awareness of a crisis in modern medicine – the increasing incidence of suicide in physicians in the US – has been recently launched.
A central tenet of STREAM is to support the well-being of doctors.  To care for those who offer their gifts in service of others.  So this topic, the conversation surrounding physician suicide, is at the heart of the work we do.  The Disappearing Doctors coalition and its new campaign are supremely aligned with our mission, and we'd like to take a moment to amplify their efforts.  Disappearing Doctors aspires to bring awareness to the enormous burdens of physician burnout and suicide. 
"Our goal with Disappearing Doctors has always been to connect practitioners to counseling and resources to help with the very industry-specific toll on their mental health," said Mike Devlin, Executive Creative Director at FCB Health New York. "With 'The Disposables,' it is our hope to reach a wider audience in a meaningful way through art, drawing the connection between the way we treat many things in healthcare as disposable – and our physicians are too often similarly treated.
 "The Disposables" is a tribute to those doctors that were lost and marks a new effort to highlight the issues that affect many of our physicians.   Burnout among physicians and healthcare workers is a increasing concern that has become even more prolific since the pandemic. More than 400 doctors die by suicide each year, 63% percent report feeling burned out, and 1 in 5 plans on leaving the medical profession entirely. Despite this alarming epidemic, barriers in the healthcare system prevent many healthcare workers from seeking the mental health care and support they need. Most notably, some states' physician licensing and credentialing applications include invasive mental health questions that, depending on the physician's answer, could put their job prospects and livelihoods at risk.  By shining a light on physicians lost to suicide and partnering with influential medical institutions, "The Disposables" campaign aims to eliminate these intrusive mental health questions, and offers methods to connect doctors with invaluable mental health resources.
The campaign features an original collection of powerful portraits and stories of doctors who have died by suicide called "The Disposables." Created by artist Jeremy Rosario, each of the four striking portraits is handcrafted using donated disposable medical supplies from doctor's workplaces."
I had the chance to attend the unveiling of the portraits on September 17, 2023.  It was put on in partnership with The Ohio State Medical Association.  The portraits were striking, and deeply personal.  Each of the four physicians were pictured smiling, a striking counterpoint to the desperation and depression they all must have felt.  In presenting them in a positive light, in portraits that also incorporated medical disposables, the artist challenges us to see them in multiple dimensions; the accompanying descriptions of each of the physicians highlighted the amazing careers, accomplishments, and families that were part of their lives.  Seeing these portraits in person is truly remarkable.  Our work to improve the lives of all healthcare professionals must continue, with greater inspiration!
For more information, please visit DisappearingDoctors.com.