Those who practice medicine typically aspire to the positive aspects of the culture of medical humanism: striving to provide excellent care, adhering to ethical standards and contributing to the greater good.  Unfortunately, necessary stressors, such as clinically and emotionally challenging patients, unpredictable workloads and documentation burden, and unnecessary stressors, such as difficult systems and teams threaten the persistence and wellness of even the most dedicated physicians.  The STREAM program was developed to help individuals incorporate both personal and system-level changes in areas of well-being, systems improvement, resilience and meaning in work.
The STREAM program focuses on four areas: Optimizing Well-being, Collaborative Systems Improvement, Personal Resilience and Connecting to Joy and Meaning. Each area presents a specific skill and time to practice with the goal of providing tools to participants to combat stress and burnout.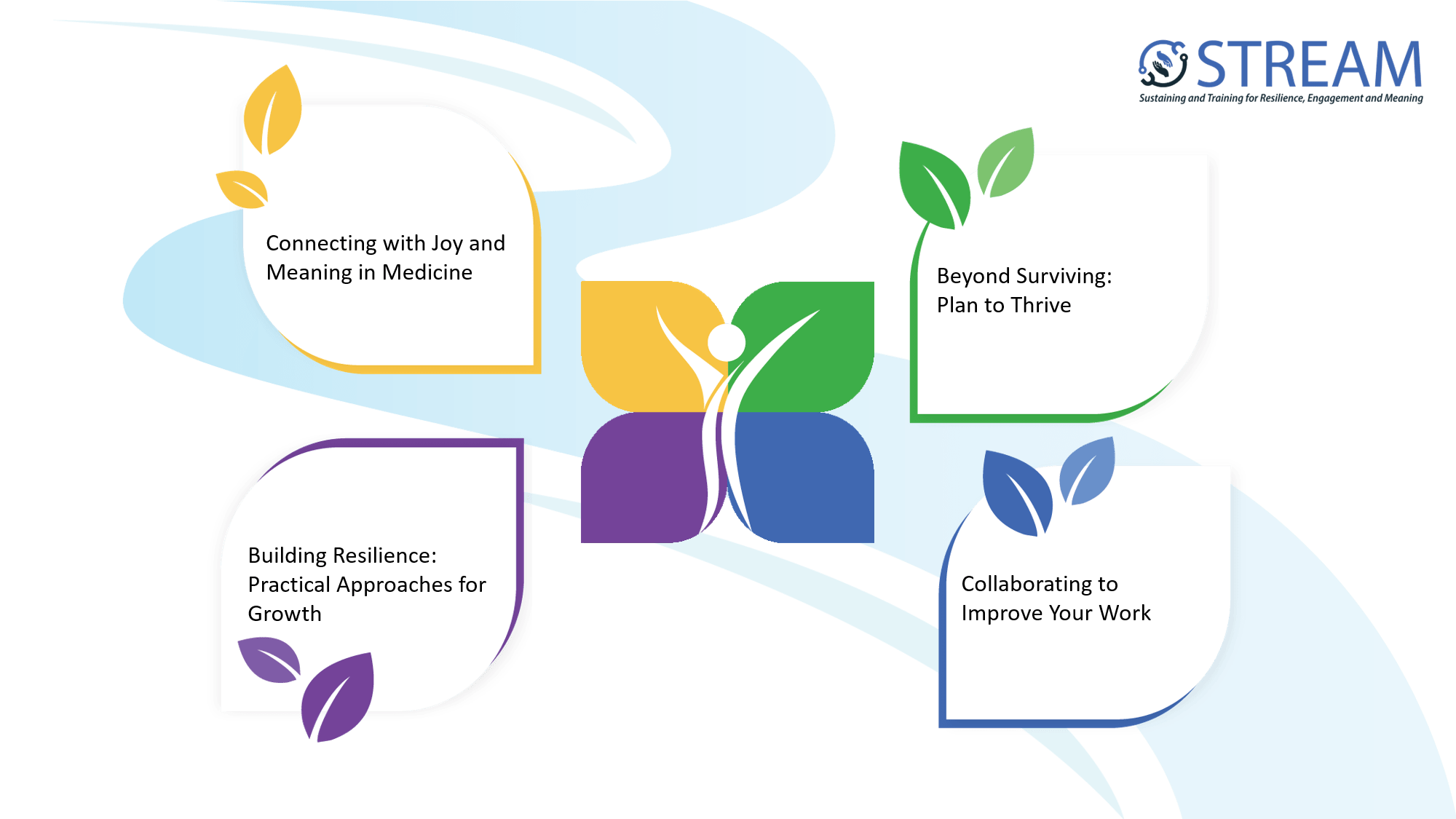 Introduction to STREAM Webinar
Please send us any questions using the form or using our contact information.
STREAM
700 Children's Drive
Columbus, OH 43205